Kate Howe
Health Consultant – REPS Advanced Level 3 Qualified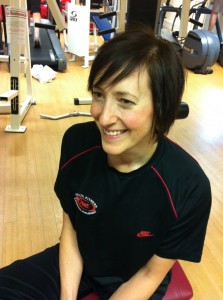 I am enthusiastic and motivated with a genuine passion for health and fitness and the desire to help people achieve their full potential.
Beginning with spending my teenage years swimming for Thornbury Swimming Club at a high competitive level (and training up to 9 times per week!), I have always enjoyed the challenge of keeping fit and healthy.
My latest sporting challenge has been helping to organise, and taking part in, the Pedal for PROPS charity cycle ride – 456 miles from Bristol to Bordeaux in just 4 days this June. And it all began in January 2011 with re-learning how to ride a bike after 20 years without going anywhere near one!
The training for this ride (with our very own Paul Green as my PT!) renewed my passion for training and pushing myself to get results, and was the spark behind my decision to train as a personal trainer. I completed my training with Premier International, one of the most highly regarded fitness training companies in the world, so have the best possible start to my new career.
My energy may not be channeled so specifically into my own sporting achievements nowadays, but I am getting huge satisfaction from helping others with theirs, whether they involve nutrition advice, weight loss, sporting goals or simply general fitness.